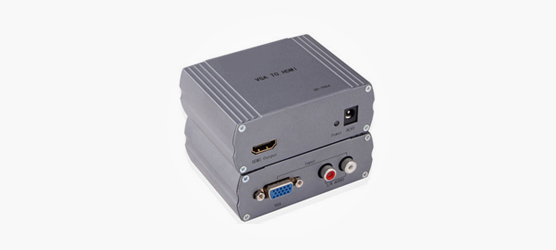 VGA to HDMI Converter box converts PC VGA and audio to HDMI, allowing connection of PC to 1080p HDTV. It supports multiple resolution up to 1920×1080@60HZ. It is without scaler, while it supports the most popular resolutions to ensure high compatibility with wide brands of PCs and HDTVs. It provides cheaper solution of connecting PC to HDTV.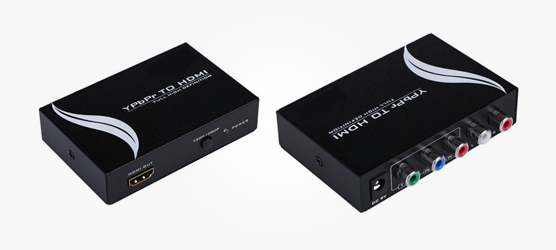 Component Video(YPbPr) to HDMI Converter
BRWall Component Video(YPbPr) to HDMI converter box transforms HD component video YPbPr and Audio R/L to HDMI output, upscale to HDMI 1080P.
It enables the connection of devices with YPbPr output, e.g. PSP, PS2, Wii, Xbox, STB, DVD player, projector, etc. to HDTV, offering you perfect view when you watch movies or play games.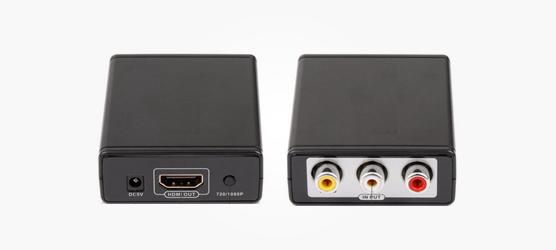 BRWall mini  AV TO HDMI Converter  can auto matically detect AV signal in PAL/NTSC and scales it to720P/1080P,Plug and play,no drivers or software required,making you enjoy the convenience and the visual impact.
VGA + Audio to HDMI 1080P Scale Converter
This converter is designed to take video and audio signal from PC or Laptop and upscale it to digital HDMI output of wide-range HDTV and PC resolutions, up to 1080p. Plug and play, no software is needed. Great for connecting the VGA video output of your computer or media server and integrating it into a new digital HDMI Home Theater System.
BRWall SDI to HDMI converter converts SDI signal to HDMI signal by Lenkeng new Color eye technology so that you can enjoy your favorite videos more vivid on HDMI displays.
And the conversion chipset with scaler technology can convert the SDI signal to standard HDMI signal and make it compatible with more devices.
In addition, this converter is with industrial standard, aluminum alloy product housing, one piece appearance to make it professional.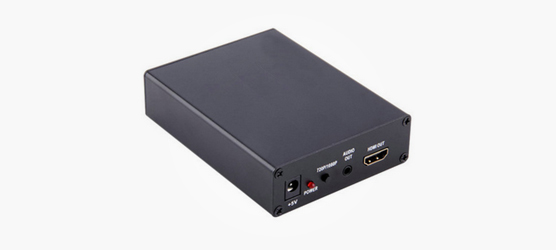 SCART to HDMI Converter up-scales SCART (including RGB, Composite Video and Audio L/R) signal from devices such as Sky, Sky+, Standard DVD player, Wii Console, etc. to HDMI 1080pp. It is with real scaler function, and output resolution is fixed at 720P or 1080P to avoid compatibility problem.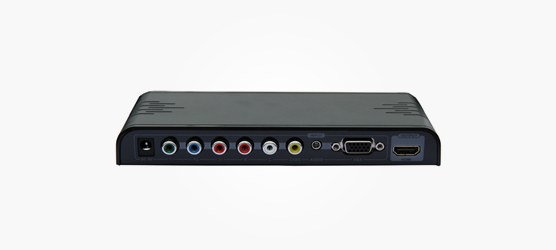 YPbPr+VGA+CVBS+Audio to HDMI Converter
YPbPr+VGA+CVBS+Audio to HDMI1080P/720p Multi-portConverter with scaler
*Input: 1 xVGA, 1 xComponent Video (Y Pb Pr),1 x Video; 1 x Stereo AUDIO (R/L);1x Audio;
* Output: 1 x HDMI (720p/50Hz/60Hz,1080p/50Hz/60Hz)
* real scaler function,output is fixed at 1080P/720P to avoid compability problem.
*PCVGAResolution:640×480(60Hz;75Hz,85Hz),800×600(60Hz,75Hz,85Hz), 1024×768(60Hz,75Hz,85Hz),1280×720(60Hz),1280×768(60Hz,75Hz,85Hz), 1280×720(60HZ),1280X800(60HZ), 1280×960 (60Hz);*Component Video (YPbPr) Resolution: 480i(60 Hz), 480P(60Hz),576i(50 Hz),576P (50 Hz),720P (50Hz,60Hz),1080i (50 Hz, 60 Hz), 1080P (50 Hz, 60 Hz).
* Compliant with HDMI 1.3 and HDCP.
MINI MHL+USB+VGA+AV+HDMI switch HDMI+COAXIAL multi-interface HD Converter
Converter incorporates 5 audio/video channels,MHL,HDMI,VGA,AV and USB.With unique color Eye technology.It brings you a brilliant perform.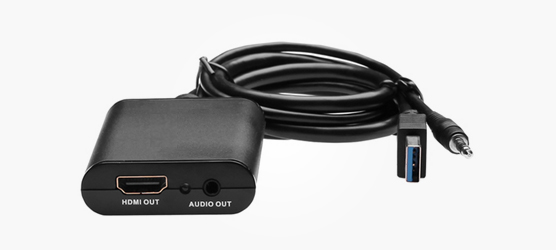 Apple's Mac USB to HDMI Converter
Apple's Mac USB to HDMI Converter connects to your USB port (preferred USB 3.0) from your notebook or PC to any HDMI Display or Monitor with 1080p 32bit True Color also supporting audio (additional output) with 3.5mm audio out. This video stream can be either dual or multi display support.This device is compatible with both PC/Laptop and iMac notebook  using its USB 3.0 connections.It is designed to connect to any HDMI port and  has limitless applications in both consumer and commercial environments. This  small footprint design is greatly appreciated in the digital signage market, home theater,video games and office cubicles.Set up is as simple as plug and  play.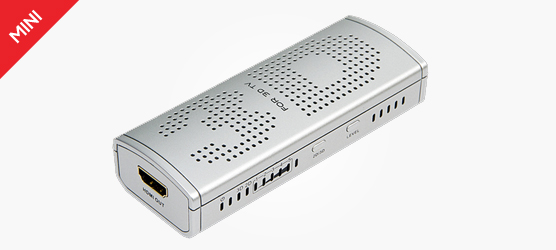 This HDMI 2D to 3D converter converts HDMI 2D format video from HDMI sources such as Blu-Ray players, DVD players, set-top boxes, PCs or other consumer electronic devices to 3D format video, people can enjoy 3D video on HDTV. When input is 3D format video, this converter passed it through to the HDMI output without any processing.