Markview is a free, high performance video wall management software which provides an easy and intuitive way to manage your BRWall-based video wall locally or remotely. Available as a feature-rich, free-licence software for Microsoft Windows with drag & dropfunctionality, it can be used to create and manage layouts offline or in real time.
Picture in picture, overlay, roaming, scale, clone, crop, stretch and label input windows.
User management, define permission for each function.
Presets management, up to 255 presets, auto-cycle enabled.
Signal source previewing and video wall monitoring.
Video wall switch on/off setting.
Pre-layout function to aviod mis-operation.
Scheduling: Video wall on/off, Call Presets and auto-cycle.
Matrix switch control and able to control third-party device.
Multi-group setup and control.
Open Control Protocol, easy to adopt any central control system such as AMX, Crestron.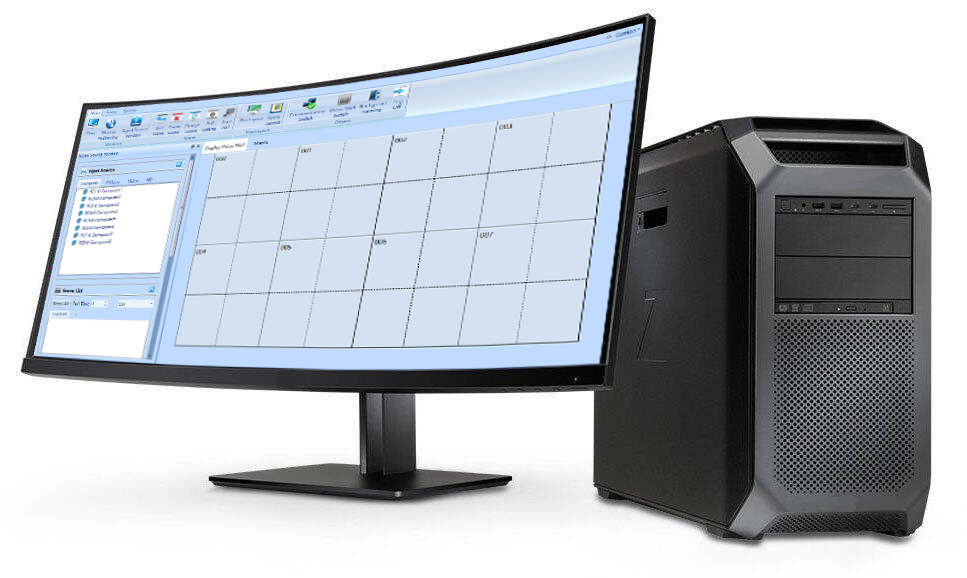 Download the software demo for video wall controller
The download file include: Software & Software User Manual for video wall controller.